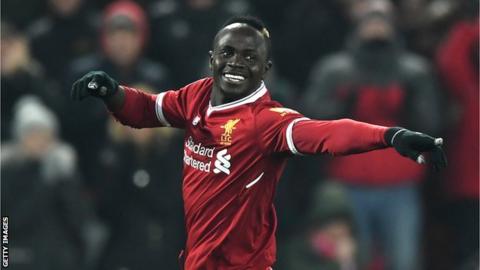 Sadio Mane has gifted 300 Liverpool shirts to locals in his hometown in Senegal, so they can wear them during the Champions League final.
The 26-year-old forward, who grew up in Bambali in the West African country, made the generous gesture before the Reds' clash with 12-time winners Real Madrid on Saturday.
"There are 2,000 in the village. I bought 300 Liverpool jerseys to send to the people in the village, so the fans can wear to watch the final," said Mane.
"My mum and my uncle, they are all going to be watching.
"Nobody in the village will work this day. I will be going back in the summer after the World Cup and hopefully I will be showing everyone a (winners') medal."
The village, where his family still live, is where Mane watched Liverpool's famous comeback over AC Milan in the 2005 final – at the age of 13.
"I remember AC Milan v Liverpool. Three-nil down, then 3-3 and penalties. This was a big memory for me," said Mane, who revealed he was a Barcelona fan at the time.
"If you had said then I would be playing the final I would say it is something incredible in my life. Hopefully we are going to win."
Champions League: Sadio Mane sends 300 Liverpool shirts to hometown