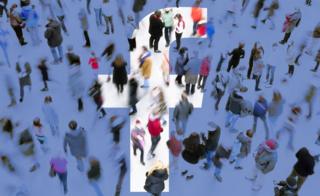 Facebook has revealed which businesses it gave special rights to access users' data after it had shut others out.
It listed the companies as part of a lengthy response to US politicians' questions about its practices, which it published at the end of last week.
It said 61 companies had been given a temporary exemption to a block on apps accessing details about users' friends.
And it identified a further 52 it had authorised to tap its data to "recreate Facebook-like experiences".
The social network had faced criticism last month from some US lawmakers after it emerged several Chinese companies – including Huawei – had been included in the latter list, despite the fact that Facebook had not sought explicit consent from its users to do so.
Mark Zuckerberg's company has been under pressure to disclose more details about its data-sharing habits in light of the Cambridge Analytica scandal, which involved a UK-based political consultancy obtaining personal details about Facebook users in breach of the platform's rules.
Details of the latest revelations were first published by the Wall Street Journal on Sunday.
Special privileges
Facebook originally allowed third-party apps to access wide-ranging data about the friends of users who had signed up.
But following a critical review of the practice by the Irish data protection commissioner, it announced that access would be blocked from 30 April 2015.
It has now disclosed that a San Francisco-based company specialising in software for visually impaired users – called Serotek – was given an extra eight months access.
In addition, it said, 60 other companies had been given shorter extensions to the deadline.
They included:
the dating service Hinge
Russian internet giant Mail.ru
sportswear firm Nike
car manufacturer Nissan
casino-type game developer Playtika
music streaming service Spotify
courier company UPS
'Reviewed and approved'
As part of a separate scheme, Facebook allowed certain hardware and software companies to access its members' personal details in order to build their own "versions of Facebook or Facebook features".
Some of these "partnerships" are still active despite claims that they might breach privacy commitments made by Facebook to US watchdogs and the public.
Companies on this list that had not previously been named but no longer have such extensive access include:
Dell
Huawei
Kodak
LG
O2
Orange
Virgin Mobile
Warner Bros
In addition, Facebook said that it continued to provide access to its data to 14 companies.
Among those that had not earlier been identified are:
Alibaba
Nokia
Vodafone
Yahoo
Zing Mobile
Facebook said its partnerships and engineering teams had reviewed and approved all the data-sharing agreements and had found no evidence of abuse.
The technology company also provided an update on its efforts to identify other Cambridge-Analytica-like situations, in which data about its users had been obtained "through improper means".
It said it had suspended about 200 apps to date, relating to five developers.
However, it added that many of the apps involved had been described as "tests", and never released to the public.
In addition, it said a further 14 apps linked to the Canadian data analytics company AggregateIQ (AIQ) had been suspended pending further investigations
Facebook reveals its data-sharing VIPs