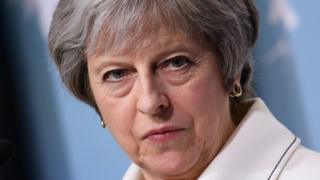 Theresa May says she is "disappointed" an attempt to make upskirting a criminal offence in England and Wales did not progress through Parliament after one of her own MPs blocked it.
Conservatives have criticised Sir Christopher Chope for objecting to the private member's bill.
If passed, it could see someone who has secretly taken a photo under a victim's skirt face up to two years in prison.
The PM said she wanted to see it pass soon "with government support".
Minister for Women, Victoria Atkins, said the government will allocate time for the bill in Parliament to ensure it does not get pushed down the list of private members' bills, which would mean it could some time to return to the Commons.
Ministers are among those criticising Sir Christopher's intervention, with Justice Secretary David Gauke also tweeting his disappointment with the lack of progress as the law "needs to be reformed".
But his backbench colleagues have gone further – Tory MP Nick Boles tweeted that Sir Christopher was a politician "whose knuckles dragged along the ground".
Sir Christopher has yet to speak out about why he blocked the bill but upskirting victim Gina Martin – who started the campaign for the new law – said he had told her he objected to it "on principle" because it "wasn't debated".
She also told the BBC that he said he "wasn't really sure" what upskirting was.
"I said, 'well, I can help you with that'," Ms Martin added.
The bill was expected to sail through the Commons on Friday, but parliamentary rules mean it only required one MP to shout "object" to block its progress.
Sir Christopher's intervention was met with shouts of "shame" from other MPs.
International Development Secretary Penny Mordaunt tweeted that many will be "disappointed", but that the hard work of campaigners and MPs to get the bill through Parliament "will not be in vain".
Culture Secretary Matt Hancock said individuals "can delay, but not prevent" the bill from becoming law.
Other Tory MPs stronger with their criticisms included George Freeman, who used to lead Theresa May's policy unit.
He said the move was "an affront to parliamentary democracy", while Cheltenham MP Alex Chalk said Sir Christopher had "let us all down".
Scottish Conservative MP Paul Masterton said the intervention did "damage" to the public's view of the party.
And Conservative MP and chair of the Commons Foreign Select Committee, Tom Tugendhat, said it was "shaming" for his party.
Mr Tugendhat told BBC News: "It's really objectionable that Christopher should have done this without even knowing what the bill was.
"I think it's disgraceful to block a law that is designed to protect people from having their most intimate selves intruded upon. It's completely unacceptable."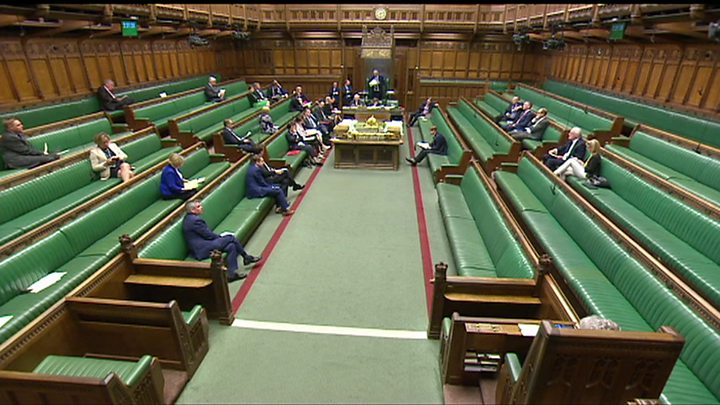 Tory MP and chair of the Commons Justice Select Committee, Bob Neill, has written to the prime minister to ask for the bill to be allowed its second reading, criticising the "arcane parliamentary procedure" that stopped it.
Liberal Democrat MP Wera Hobhouse, who brought the private member's bill to Parliament, also criticised the "out-of-touch Tory" for "sabotaging" it.
Ms Hobhouse has asked for her bill to return to the House on 6 July.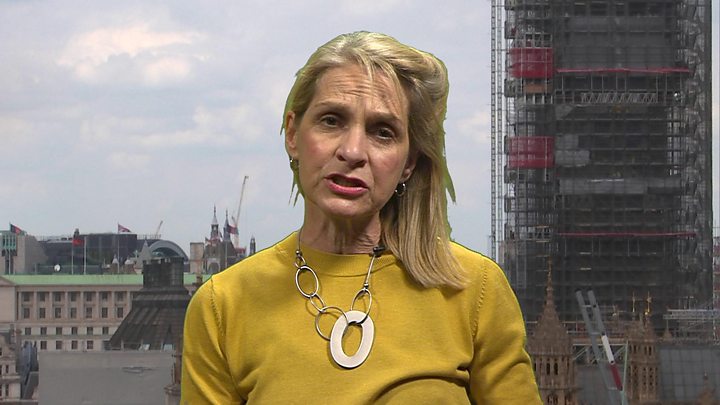 Justice minister Lucy Frazer said the government was "committed to making sure upskirting becomes a criminal offence and have every expectation that this will happen".
---
So why did Sir Christopher object?
By Mark D'Arcy, BBC parliamentary correspondent
Sir Christopher is a leading member of a group of backbench Conservatives who make a practice of ensuring that what they see as well-meaning but flabby legislation is not lazily plopped on to the statute book by a few MPs on a poorly attended Friday sitting.
And after all this is a bill to create a new criminal offence, for which people can go to jail.
So, however worthy the cause, he insists on proper, extensive scrutiny, and he has spent most Commons Fridays for the last 20 years doing just that.
Indeed, a few minutes before he blocked the upskirting bill, he forced a delay to Seni's Law, which also had strong support from the government.
He also opposed plans to give police dogs and horses extra legal protections from attack.
The upskirting bill is not dead – there will be other opportunities to get it passed – but they will only succeed if Sir Christopher and his allies can be persuaded not to object again.
The only other alternative is for the government to provide debating time for it, or, far more likely, to add the proposals to a bill of their own.
---
Labour MPs have also expressed their anger at the move by Sir Christopher.
Dawn Butler, Labour's shadow minister for women and equalities, said: "It's absolutely disgusting that a male Tory MP has blocked upskirting from becoming a criminal offence.
"If Theresa May is serious about tackling this vile practice, and injustices like sexism, she will need to show leadership and show there's no place in the Tory party for Christopher Chope."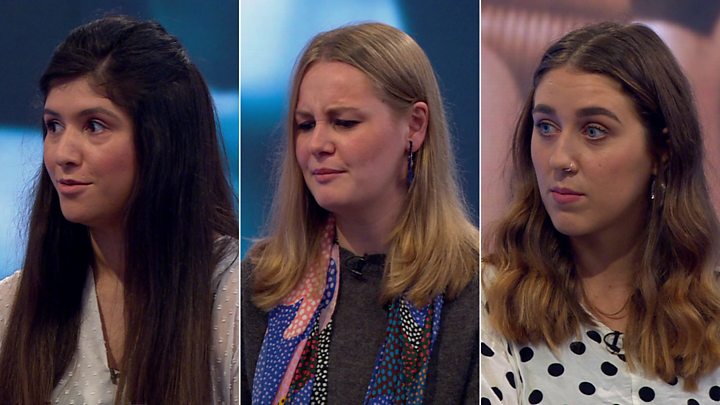 Ms Martin said she remained "positive and hopeful" about the bill and had arranged a meeting to discuss it further with Sir Christopher.
She started the campaign to change the law after two men took a picture up her skirt while she was at a concert in London's Hyde Park last July.
Police said they were unable to prosecute as the picture was not graphic enough because she was wearing underwear.
---
What is the current law?
There is no law specifically naming and banning upskirting in England and Wales, victims and police are currently only able to pursue offences of outraging public decency or as a crime of voyeurism
Upskirting has been an offence in Scotland since 2010 when it was listed under the broadened definition of voyeurism
What are the limitations of the current situation in England and Wales?
Voyeurism only applies to filming actions taking place in private
Outraging public decency usually requires someone to have witnessed the action but upskirting is often unobserved
Unlike other sexual offences, people don't have automatic right to anonymity
What does the new law propose?
As well as carrying a maximum two-year sentence, it would also allow, in the most serious cases, those convicted to be placed on the sex offenders register
May 'disappointed' at upskirting law block}